Costa Rica: Where to stay
The best part of Guanacaste is the climate. Compared to the rest of the country, this peninsula on the Pacific gets far more sun than rain... and has year-round surf.
Hotel El Manglar, Playa Grande, Costa Rica
Owned by two local brothers, Javi & Fede, Hotel El Manglar might seem like it's located in the middle of nowhere... but really, it's in the heart of it all. Just 200 meters from one of the most pristine beaches in the Pacific, the hotel is situated in Las Baulas National Park, a short 2 minute boat ride away from the more lively Tamarindo. P.S. There is a perfect beach break right in front of the hotel. AND Playa Grande is where the sea turtles lay their eggs every year. Pretty neat :)
Prices start at just $15/night. Surfboard rentals available.
Rio Perdido: Wellness & Adventure Lodge
Rio Perdido is one-of-a-kind. While not exactly tailored to the budget traveler, it is a great option if you're looking to spend a couple of nights among the volcanic landscape Costa Rica is so famous for. With a restaurant overlooking the lush canopy, affordable zip line and rafting tours, and natural hot springs on site, it has an all-inclusive feel with the quality and integrity of a local, boutique hotel.
Directions: Where the main highway 1 and Avenida Central meet is where you'll turn into the tiny town of Bagaces. From there, you'll continue up the mountain approximately 30-40 minutes. So even if you think you're way lost, you're headed in the right direction. There will be signs along the way directing you to Rio Perdido. (Thus the name Rio "Perdido" or Lost River)
And when in Guanacaste, you must visit Nosara. Perfect for yogis, surfers & paradise seekers alike. I slept in a tent in the jungle and do not recommend that ha! But I visited friends who rented a super great airbnb there!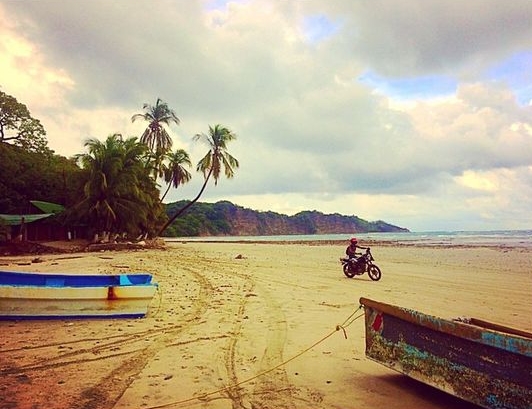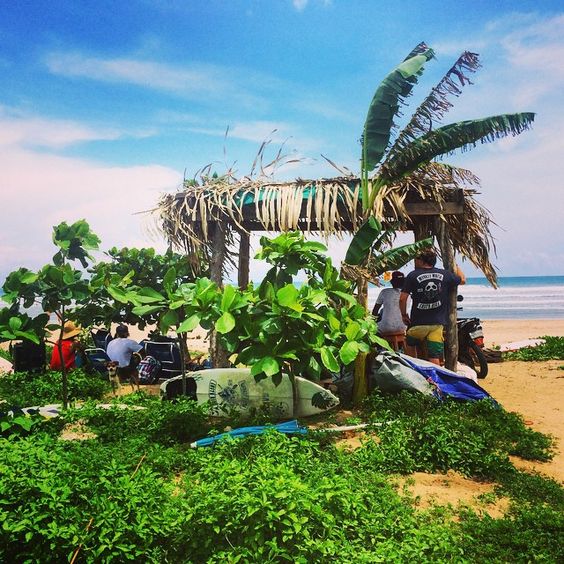 Playa Conchal is also spectacular. On this beach made entirely of sea shells, you can lounge, have local fisherman catch, cook and serve up a lobster, snorkel and even get a $20 massage right on the sand...errr, shells. There is a honeymoon-status resort on the water but also lots of affordable boutique hotels in the vicinity!