Plant-Based London
"Are you allowed to be out of the water this long? You're a mermaid, aren't you?"
Said a man at the Gatwick airport.
Little does he know.
But yeah, I'm pretty much a fish out of water in the big city. Upon arrival, I was about 10 shades darker than everyone else on the tube. I had a beach towel strapped to my back. And instead of Coco Chanel, I smelled like Coco Nut.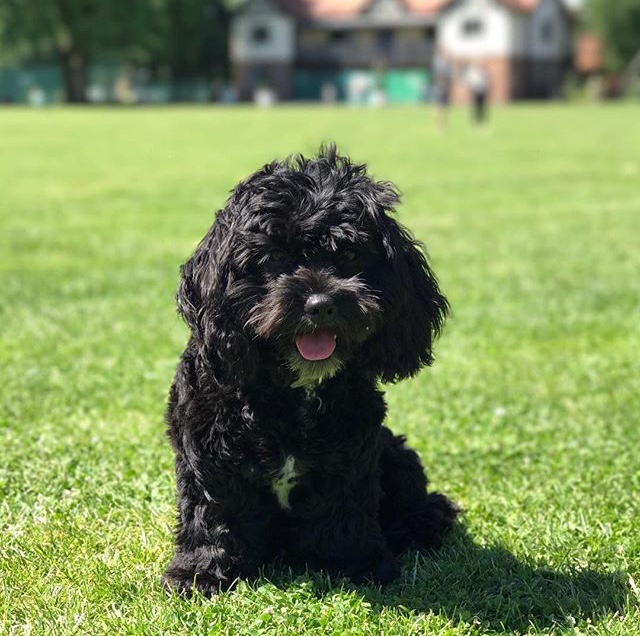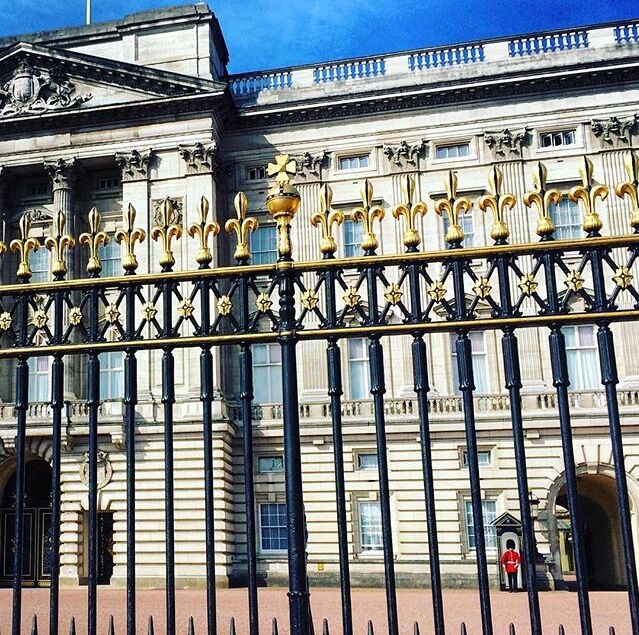 Safe to say, the city isn't really my thing. But I had good reason to leave the ocean: I was visiting my beautiful sissy and her cutie pie pup! Do I wish she lived in the tropics? Duh! Was I gonna let a little London fog get me down? Never! In the week I spent there, I got a bird's eye view of Big Ben, rocked out with Kings of Leon in Hyde Park, and had a staring contest with the Queen's Guard at Buckingham Palace. He won.
But when it came to finding the best plant-based food in the city, I couldn't be beat. Here are some of the best (and worst) vegan eats in London:
I'm starting at 26 Grains. Not because it was my favorite, not because breakfast is the most important meal of the day, but because I was absolutely, positively duped. I would call myself an oatmeal enthusiast. Connoisseur even. So the thought of English porridge excited me. Over and over again, 26 Grains popped up as THE porridge spot in London. So I followed them on Instagram, previewed their menu, physically and mentally prepared myself for this supposedly delicious culinary experience.
It's tucked away from the bustling streets of SOHO in a courtyard called Neal's Yard. Colorfully painted walls, eclectic tiles and an assortment of wild vines enchant you as you walk into this hip nook of London.
As I approached, I could hardly contain the excitement! I ordered their most popular Banana Cacao porridge and a Turmeric Bite. The Turmeric Bite was delicious...almond butter and dates...probably some maple syrup in there. 10/10. Good start! But then the porridge got there and it was not chocolate, it was pear and coconut. However, I'm non-confrontational so I gave it a shot. 0/10. I could have made it better with my eyes closed! The coconut yogurt made it lukewarm & the pears were over-cooked. It tasted like a crappy bowl of porridge. When in reality, I thought I was getting the World's Best Bowl of Porridge.
Call me Goldilocks but overall, I wasn't impressed.
And I unfollowed them on Instagram.
☆☆☆ for the prime location & redeeming Turmeric Bite.
My favorite find in the city! ☆☆☆☆☆ King's Cross is one of the major, well, crossings for Londoners. So I got pretty lucky to stumble upon Mildred's amidst all the traffic!
I ordered the Soul Bowl - "Mixed salad of carrot, beetroot, quinoa, cherry tomato, dates, parsley, mint - kale, shiitake mushroom, sesame dressing served with avocado, cashew cheese, mixed sprouts and seeds." And it was AMAZEBALLS!
My sis got the curry - "Sri lankan sweet potato and green bean curry with roasted lime cashews, pea basmati rice and coconut tomato sambal." I think I liked hers even more than mine. And as you can see, it's puppy approved!
There are 4 locations across London so no excuse to miss out on Mildred's... wherever you're at in the city!
Farmacy ☆☆☆☆
Too cute! I actually went twice during my London adventures because I liked it so much. And it's located in one of my favorite areas: Notting Hill.
I kept it simple with the Super Green Soup - "a spinach, courgette (aka zucchini) & pea soup blended with spirulina," sweet potato fries and a green juice mocktail.
And my sister ordered the Farmacy Burger - "millet, black bean & mushroom burger served with garlic aioli, goji ketchup, avocado, pickles & tomato served in a whole-meal vegan bun." So if you're traveling with a carnivore, you might be able to fool them with this one.
Across the Thames River from Battersea Park is Juicebaby. Located in Chelsea, an affluent neighborhood on the outskirts of London, this small cafe has coffee & tea, cold-pressed juices and ready-made vegan meals. But I only wanted one thing - you know how we California girls get without our acaí.
Since I got cheated on my cacao porridge, I felt inclined to order the Cacao Acaí - "Wild acai berry, banana, dates, almond butter, cacao." Plus your toppings of choice! I loaded her up with granola, banana, blueberries, coconut, and hemp seeds. And it was blended to perfection just like they do on the West Coast. ☆☆☆☆☆
After being thoroughly impressed at Juicebaby, I thought I'd do some acaí cross referencing. So I searched Trip Advisor for the "Best acaí in London" and was directed to Viva Acaí.
Loooooong story short, the customer service was bad, the food was worse, and the presentation made me laugh. Skip it! ☆
Granger & Co. @ King's Cross ☆☆☆☆
King's Cross is killin' it in the lunch department! It's not the most scenic neighborhood... but with the food game this strong, I see why it's so busy here all the time.
To start, my sister and I split the chia crackers with whipped avocado & tofu dip. Plus a chocolate milkshake* because life's short. Eat dessert first.
*bill's raw - homemade almond milk, lsa, raw cacao, banana and honey
Then I devoured my chopped salad - "Edamame, courgette, cabbage, crunchy chickpeas, beetroot, corn and citrus sesame dressing." As always, I skipped the dressing, but the ingredients were so fresh that simplicity worked in my favor.
And like Mildred's, Granger & Co. has 4 locations city-wide!
Farm Girl Cafe ☆☆☆☆☆
Another gem in Notting Hill! I left my phone at home so I didn't take any snaps but I promise they would have been the prettiest ones yet! Eclectic decor, clean ingredients and cute waiters? You be the judge.
Planet Organic is #1! After seeing my traveler's diet of oatmeal and nectarines, my sister took me on a high-calorie shopping spree at Planet Organic. She's the best! And OMG! I felt like a little kid on Christmas morning! It's filled with raw foods/plant-based foods/all my favorite foods! Not sure if it's because Planet Organic is actually Santa's Workshop or if I was just starving but ☆☆☆☆☆☆☆☆☆☆
Pret A Manger To my surprise, this "natural" convenience store had some good stuff. And they're on nearly every corner! After a date with Big Ben, we stopped by for a little dessert: dried mangos and chia pudding made with coconut milk. The pudding is dangerously good. ☆☆☆
Joe & The Juice Frolicking through Hampstead Heath? Stop by Joe's for a quick pick me up on your way. They have an awesome menu! This pink stuff is the Heartbeet: Beetroot, avocado, banana, pineapple & apple. My kind of sugar rush! ☆☆☆
The English may drive on the wrong side of the road, but plant-based food is certainly one thing they got right! And with all these fruits and veggies, you'll be feelin' good enough to boogie down in London Town.